Share Your Photos!
Thanks to our customers for sharing these wonderful photos of birds and other backyard critters!
If you'd like to see your photos posted here, send them via email to: wildbirdsunlimited@cox.net. Please send in .jpg format and be sure to include your name and city. By submitting your photos, you are giving Wild Birds Unlimited permission to use the image on our web site, in our emails to customers, or in-store.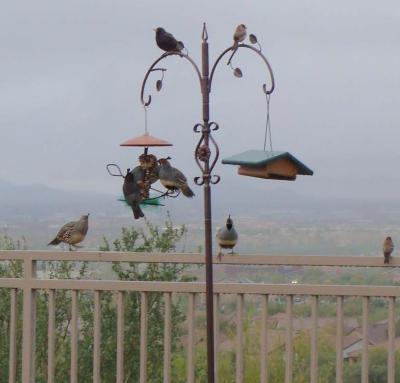 Gambel's Quail on the cylinder feeder. Thanks Mike and Sandy!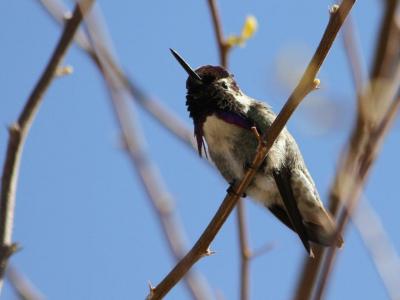 Costa's Hummingbird. Thanks Lindsay!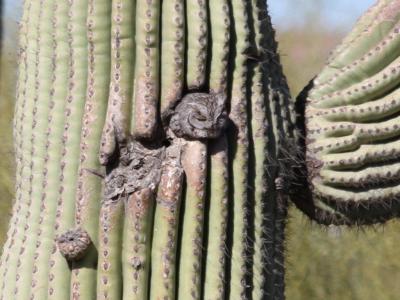 Sleepy Screech Owl. Great shot Lindsay!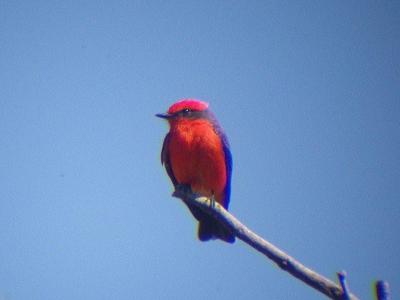 Vermilion Flycatcher at Coon Bluff. Another great shot by Lindsay--Thanks!
Thanks very much to Keith for sending us the next three shots: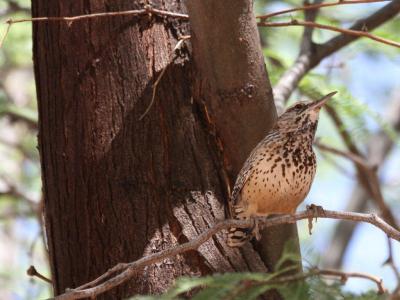 The Noble Cactus Wren!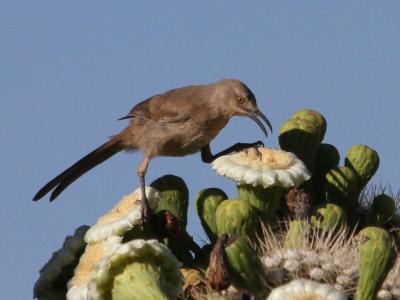 Great shot of the Curve-billed Thasher!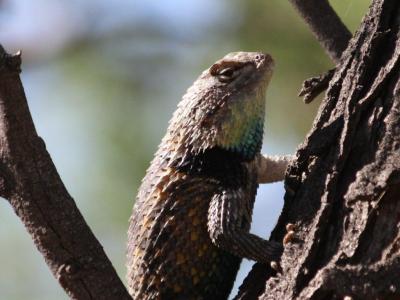 Great close-up of the Desert Spiny Lizard. Nice work Keith!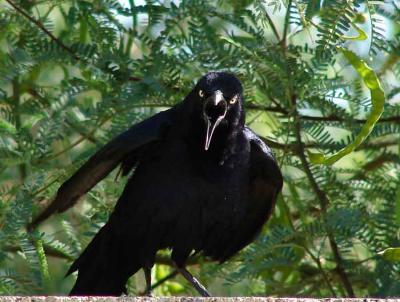 Wow! That's a mean looking Grackle! Thanks for the photo Peggy!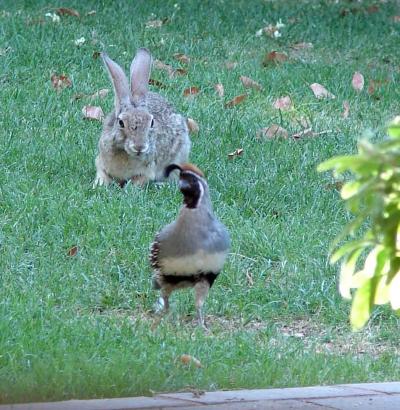 Cute! Great shot Peggy!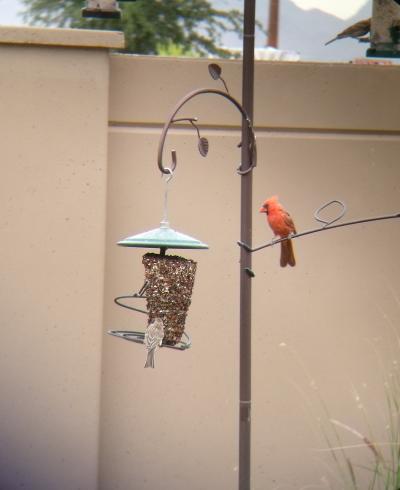 Southeast Mesa Cardinal.
These next three come from Leah, taken at the Gilbert Riparian Area: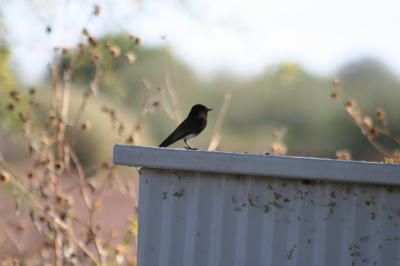 The regal Black Phoebe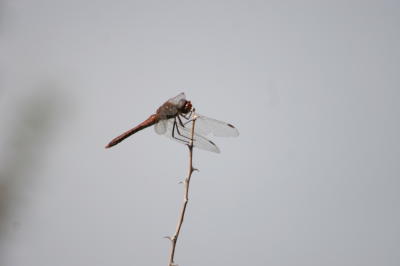 Nice Dragonfly! (or Damsel, I can't tell the difference!)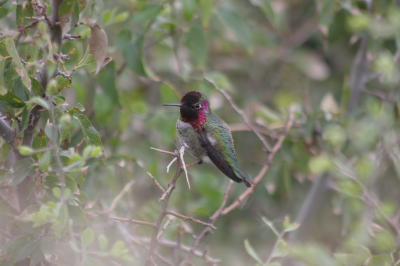 Very nice male Anna's Hummingbird. Thanks Leah!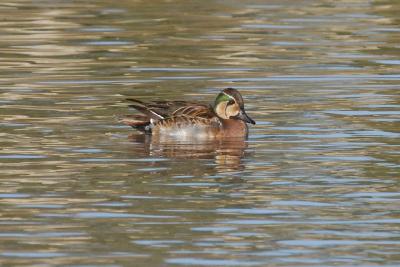 Great shot of the Baikal Teal at Gilbert Riparian!! Thanks so much Rosemary!!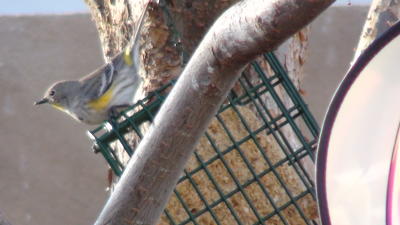 Nice shot of an Audubon's Warbler partaking of No-melt Dough! Nice work MaryAnne!
These next four come from Cheri: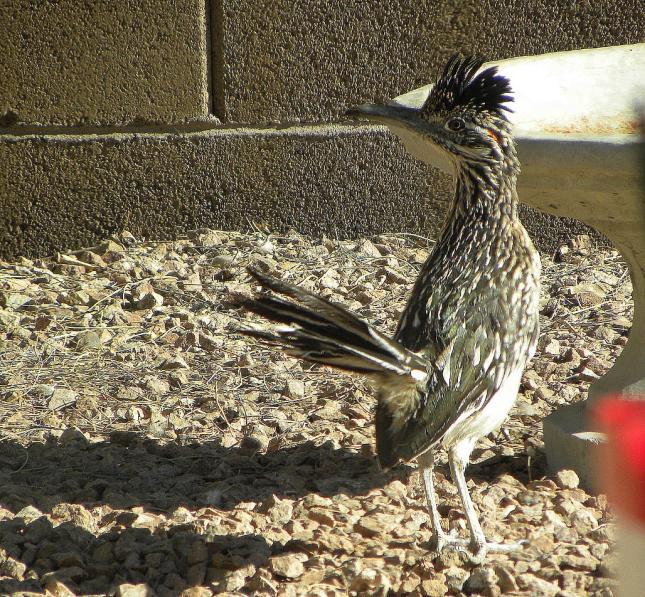 Very nice Greater Roadrunner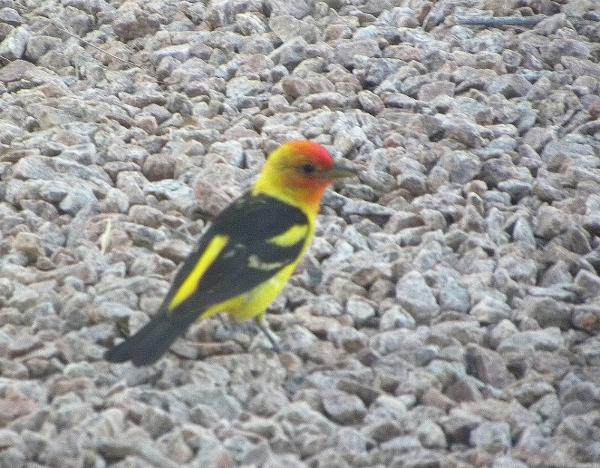 Beautiful Western Tanager!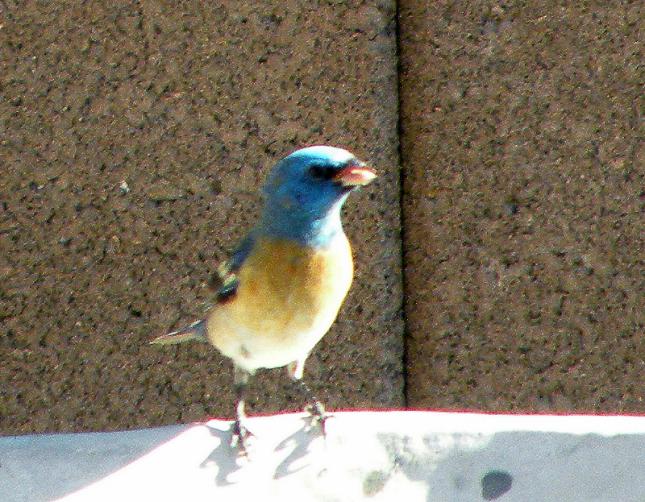 What a find! A beautiful Lazuli Bunting!!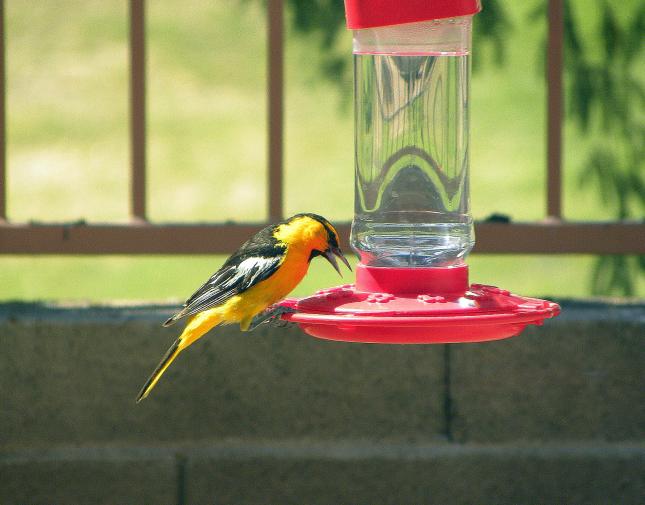 Fantastic photo of a Bullock's Oriole!
Nice work Cheri! Thanks for the photos!